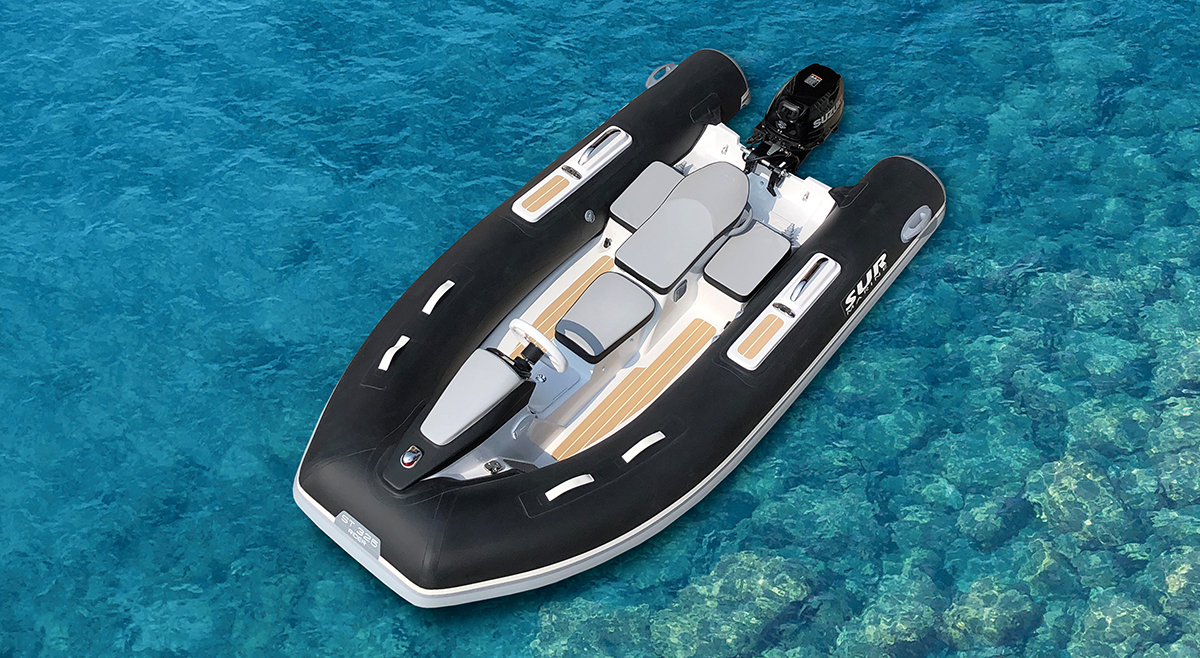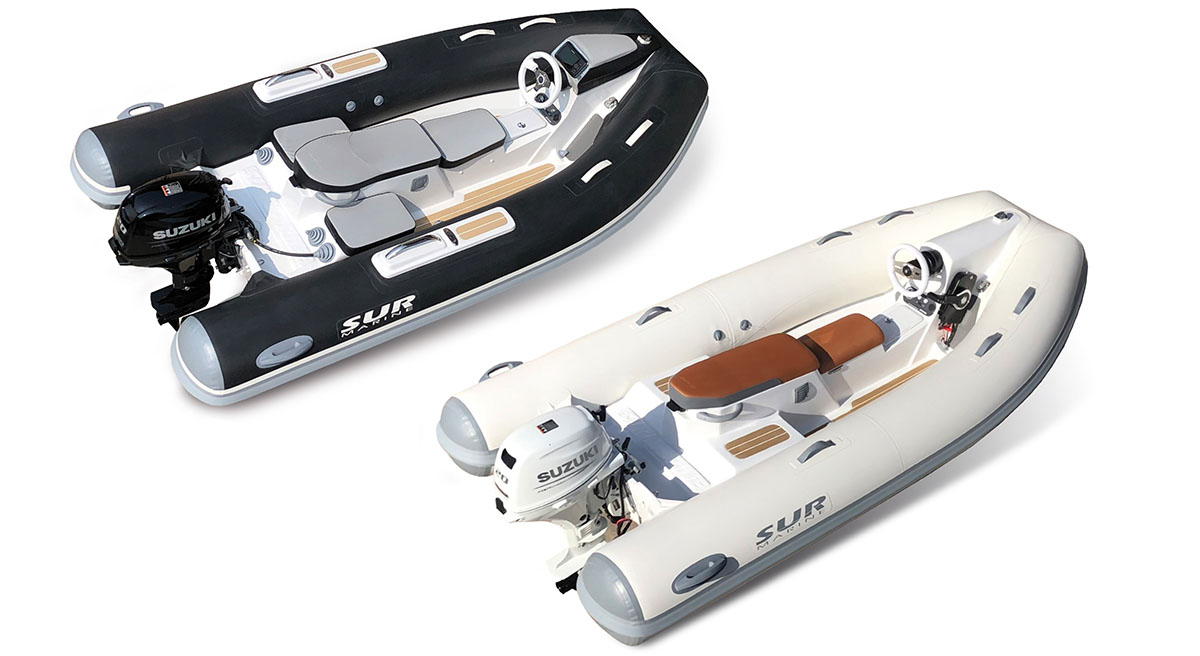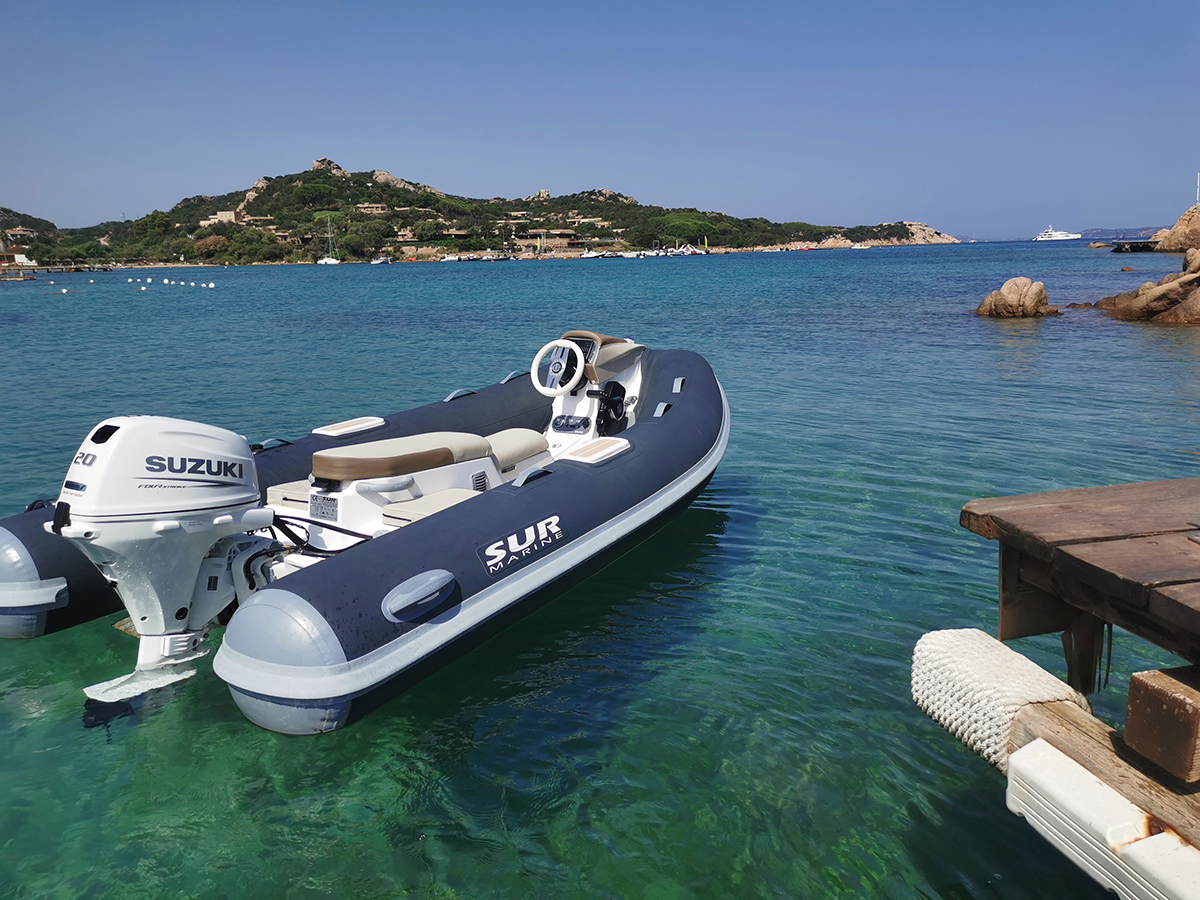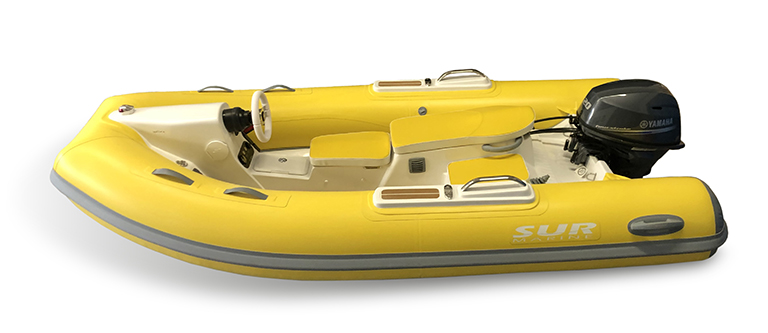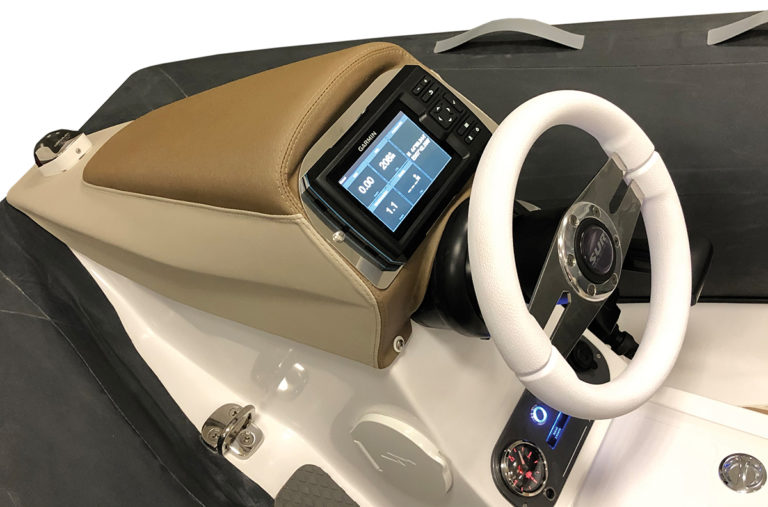 ST 325 RIDER is the new Sur Marine maxi-scooter which combines  the elegance and comfort of a luxury tender with the solidity of a Toy suitable also for rental purpose. 
The swapping double configuration of seating, exchanging from 3 in line to 2 in line + 2 removable lateral kids cushions, solves the eternal problem "jet ski or tender" on yachts. 
The double shell structure means extra reduced weights and top performance also with moderate power, from 10 to 20 hp. The dashboard with two-tone leather upholstery, optional for console, recalls the finishes of the saddlery and  has GPS GARMIN instrumentation.
ST 325 RIDER is available with the innovative electric engine "Revolve" developed in collaboration with Mitek. The stern drive hides an integrated engine than can rotate in rest position.