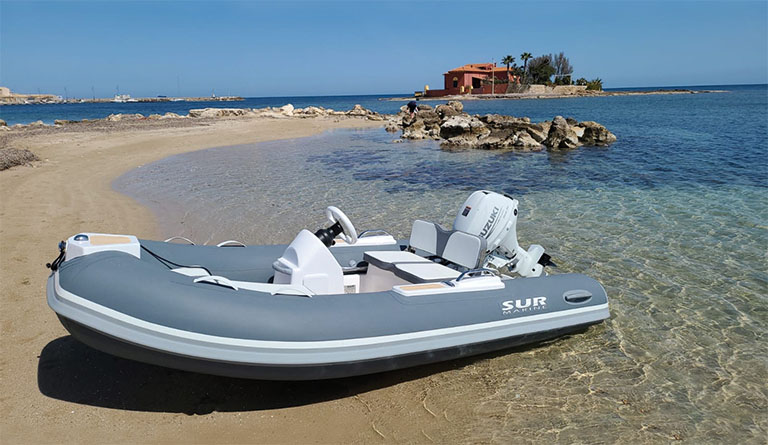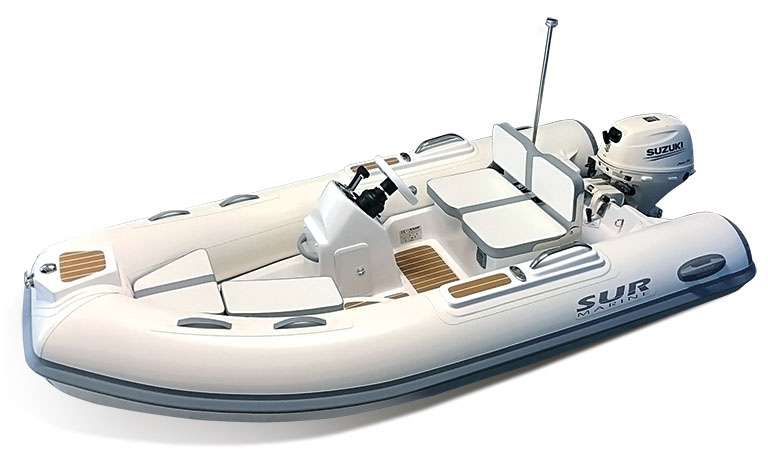 These 2 twin-models are enriched with technical solutions that are becoming the reference for the category. Care of details such as lateral step with courtesy light, and top dynamic behaviour thanks to optimized weight distribution and a keel with highly variable angle. True best-sellers which now reached the second generation.
Thanks to our double-shell technology which means 2 fiberglass body and no other parts assembled, with this ultra-light tender you will fly on the water with
only 20 HP of power and the support of new Surmarine "autotrim" flaps.